Breyik's Family History Has Brought Him This Far
Breyik is the most skilled candidate for promotion in a generation, but passing the Journeyman Project is not quite that simple.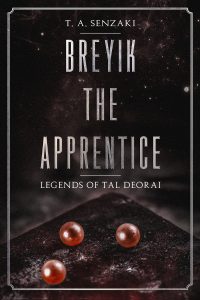 Carving Gemstone Focuses is an apprentice's task, and one Breyik is especially excited to put in the past.
In the world of Devicing, an apprentice is nothing. Passing the Journeyman Project is the gateway the first true rank. But no crucible leaves its victims unscathed.
Breyik is the son of the greatest Devicers of all time, and that reputation has helped him so far, but no more. Now, it means expectations on him are higher as he prepares to claim his place. Breyik knows this. He has prepared. He isn't only going to meet expectations, he is going to smash them all with the most powerful, most complex Journeyman Project that even old Master Takkri has ever seen.
But when Master Takkri changes the rules, everything Breyik thought he understood about Devicing comes crashing down around him and he is left with a desperate struggle to earn the position he once thought guaranteed.