I was so late getting out the October 1 update, that I decided to roll it into November. But I don't think you'll mind.
Because in the meantime, I've been full-throttle on writing my book, and I'm getting close to the end!
Progress Report!
As I close out October, I have only a little more than 10k words left to go to my target word count, and I've already started into the final battle of the story. At this rate, I should have my first draft complete by the time I return from America in the middle of this month.
That's the good news.
As my book is approaching 195,000 words, my next phase is editing, and trying to wrangle that many words, especially when there are a few scenes that are going to require a complete rewrite, is going to take a while.
I've also come to realize that there are two separate stories in this book – Breyik has two separate goals that he pursues in sequence – and that they split roughly at the middle. So, while I thought I was writing Breyik I, it seems like I have actually been writing I and II. That means that I'll be able to edit and release two books, not just one, and you should have one of them in your hands a bit earlier. I'll let you know how that goes.
Busy Busy Months
Both September and October got off on the wrong foot altogether. On September 1, I found myself working on a Sunday. On October 1, I left for a four-day work trip to Kyoto and Tokyo. All told, I worked three out of 11 weekend/holiday days in September and spent four days away from the family. That's not the kind of schedule I like to maintain.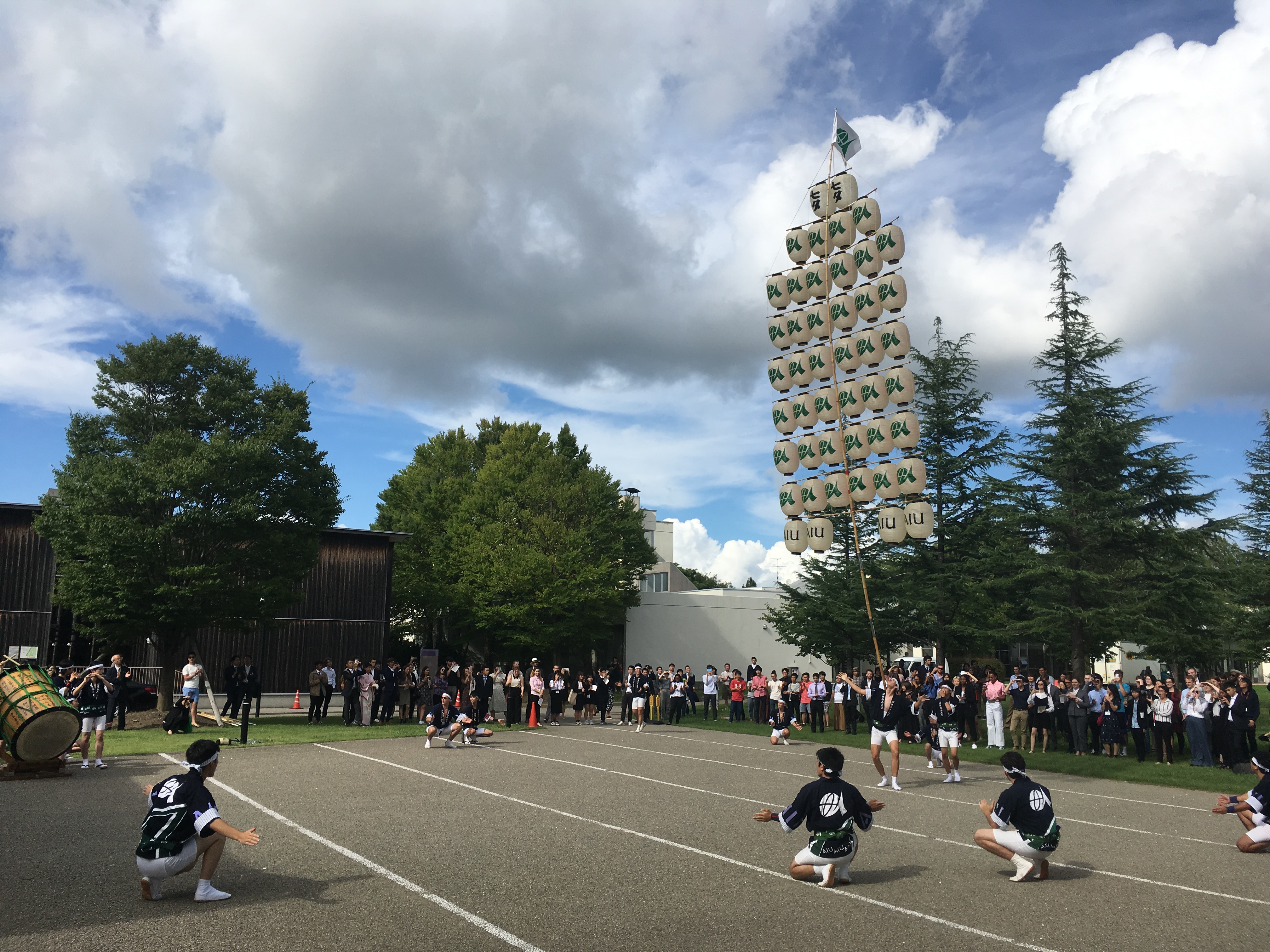 Fortunately, the days I had to work did not coincide with any family events, so I did not have to ditch those. My son had his kindergarten sports day and came in first in the race – by quite a distance. My daughter also had her elementary school's annual 600m timed run. I'm certain I never did anything so strenuous in second grade! Plus we all went out to see a parade and fireworks festival in town, featuring this guy and a few of his friends.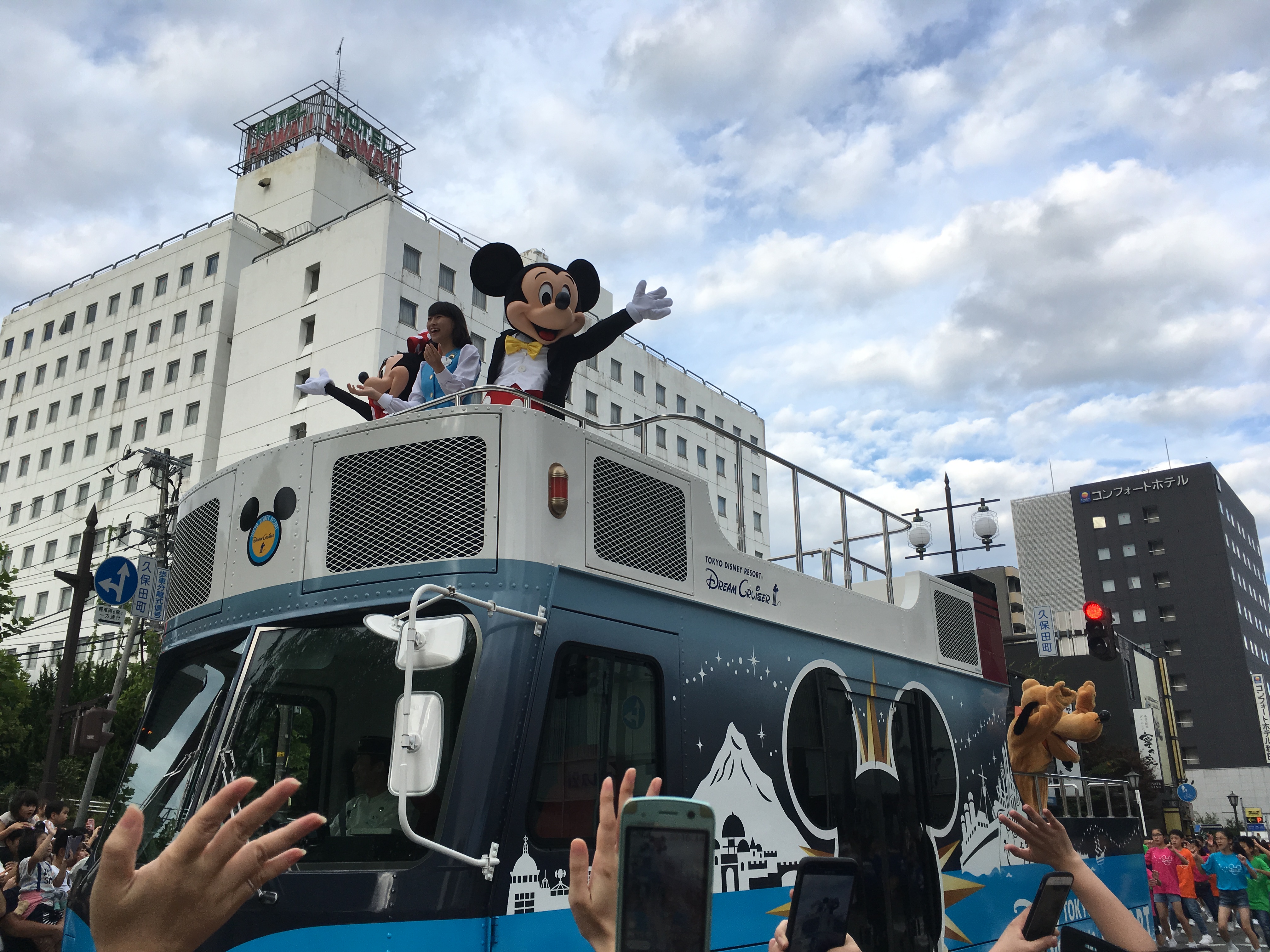 I'm going to spare you the crappy fireworks photos this time around.
Summer is (Finally!) Over!
As you might guess, it's not my favorite season. The heat, the humidity, ugh! But fall is much much nicer. We've been treated to the beautiful gold of rice fields ready for the harvest, as well as the interesting sight of drying rice on poles. (Before and after instragram editing, below).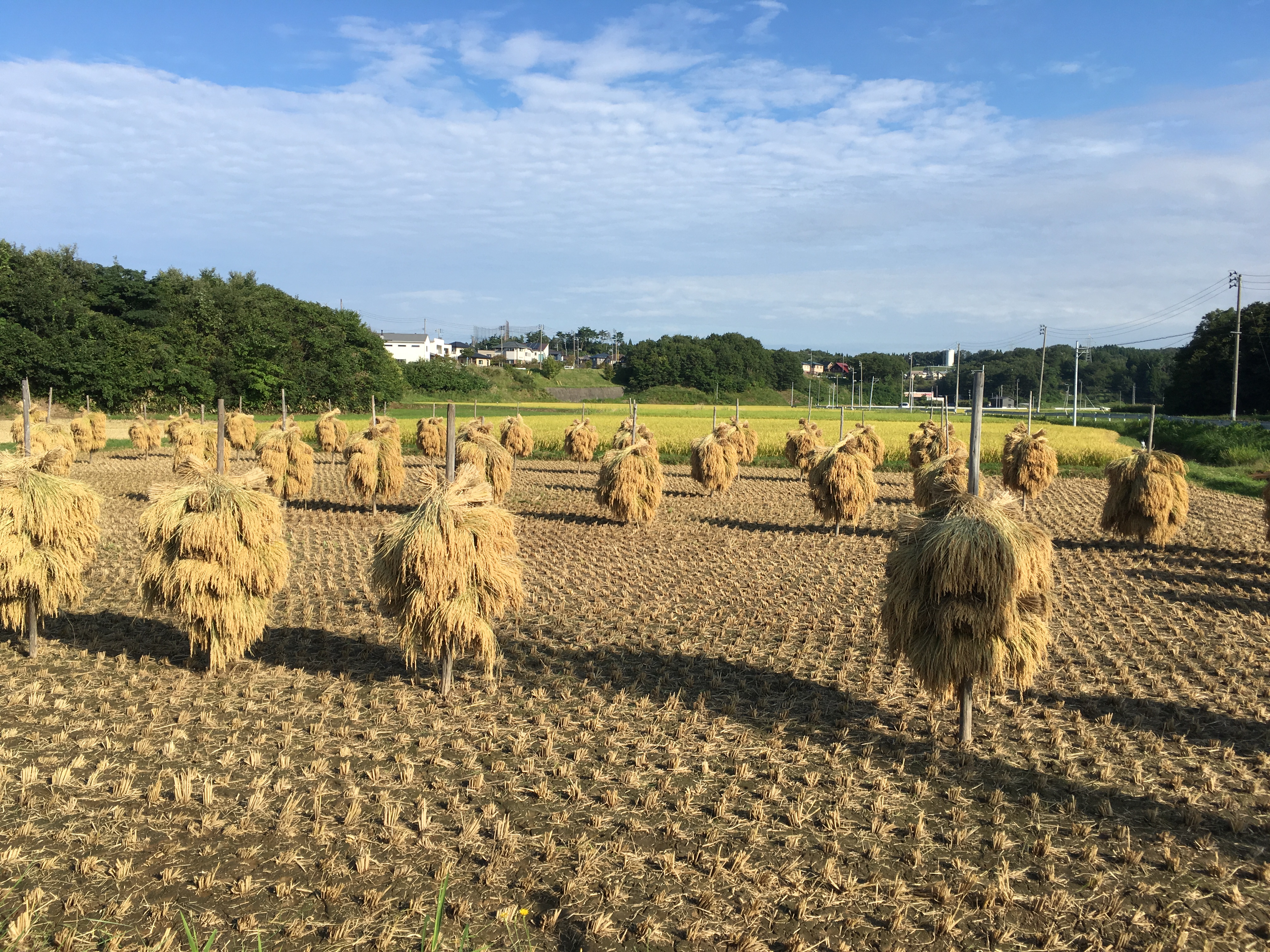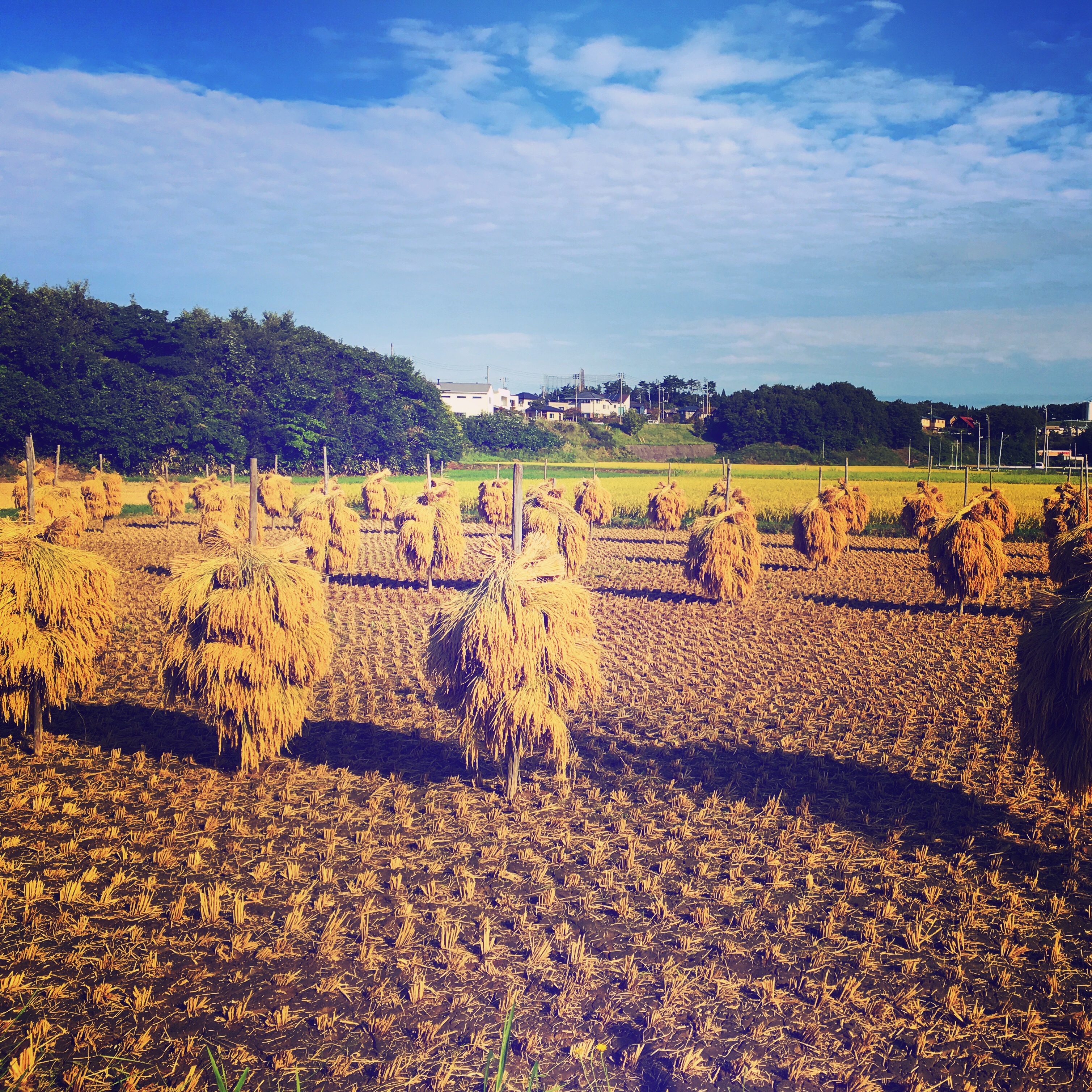 Also, as a consequence of working and travelling so much on weekends for work, I had to take a few compensatory days off. On one, we went out to see the foliage in Dakigaeri Gorge, about an hour away. The scenery was inspiring, and the name of the gorge also sparked some ideas. Dakigaeri roughly translates to "hug on the way back", since the path is so narrow that if you meet anyone coming the other way, you have to get rather close to get past one another.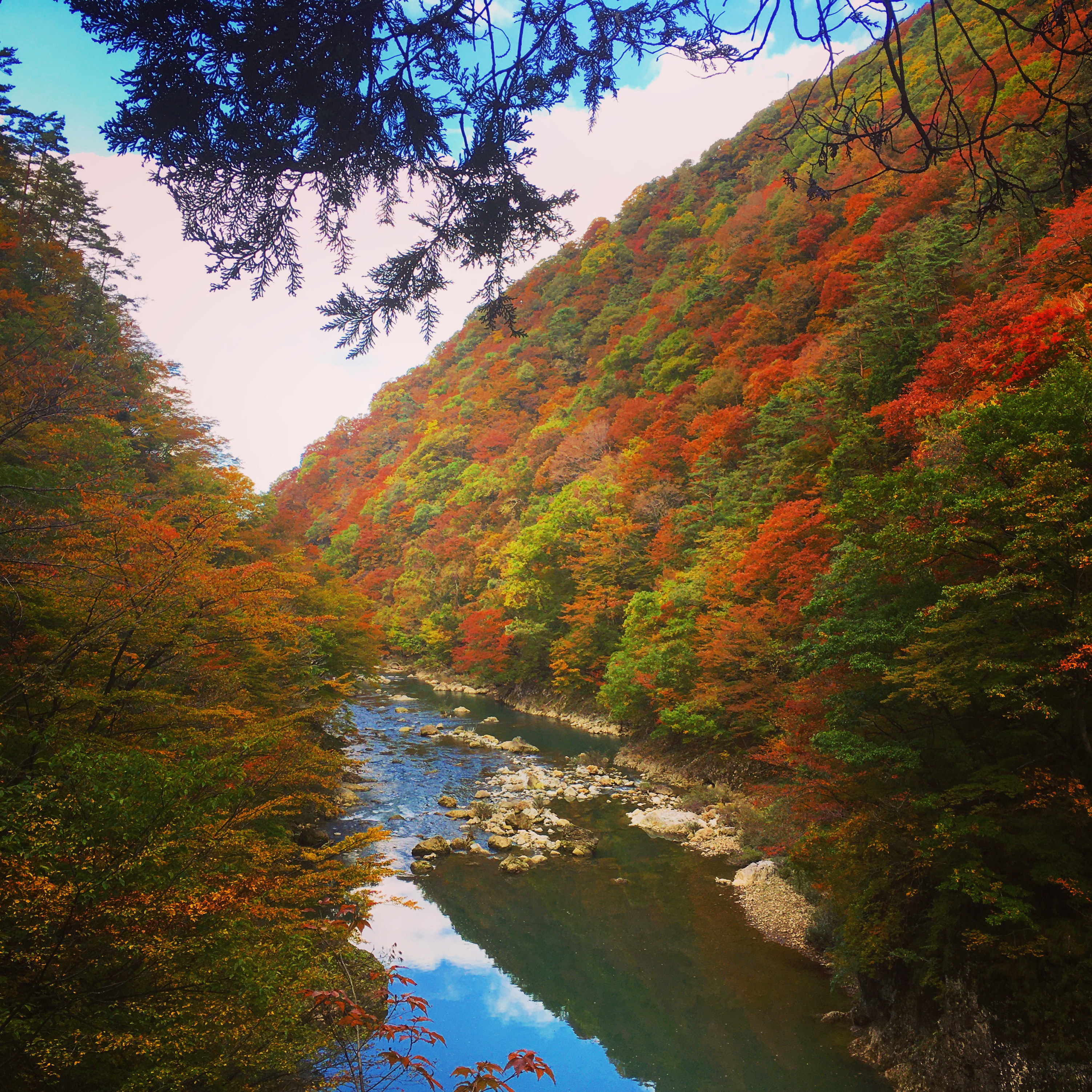 Off to America
This weekend, I head off for an 8-day, 6-night trip to the US, once again leaving my family behind on a long weekend. I'll be visiting Champaign, Illinois (University of Illinois); Poughkeepsie, New York (Marist College); and Winona, Minnesota (Winona State University) to do a little recruiting and site surveys. I'll be posting photos as much as possible, so if you're not following my Instagram, well, fix yourself.
That's all for now. Back to writing the words that matter: in my novel!