So, I've been writing monthly update letters to my mailing list for a little while now, but I've decided to move them on here for more flexibility.
Writing on the Road
Yes, Pittsburgh, in case you missed it from last month's update. I'm just passing through for the day job, but it offered a good opportunity to catch up with family in the US!
As I write this, I am most of the way through a 11-day, 6-university visit to America. So far, I have been to San Francisco and Moraga in California as well as Carlisle and Jefferson (outside of Pittsburgh) in Pennsylvania, and tomorrow, I am off to Kentucky (Lexington and Danville) before flying home. I thought all that time on planes and alone in hotel rooms would give me time to write, but so far the jet lag, and exhaustion have been kicking my butt.
I very rarely get out to do any touring when I travel, but at least I got close enough to take some photos of the Golden Gate Bridge (in the fog, of course) and Alcatraz: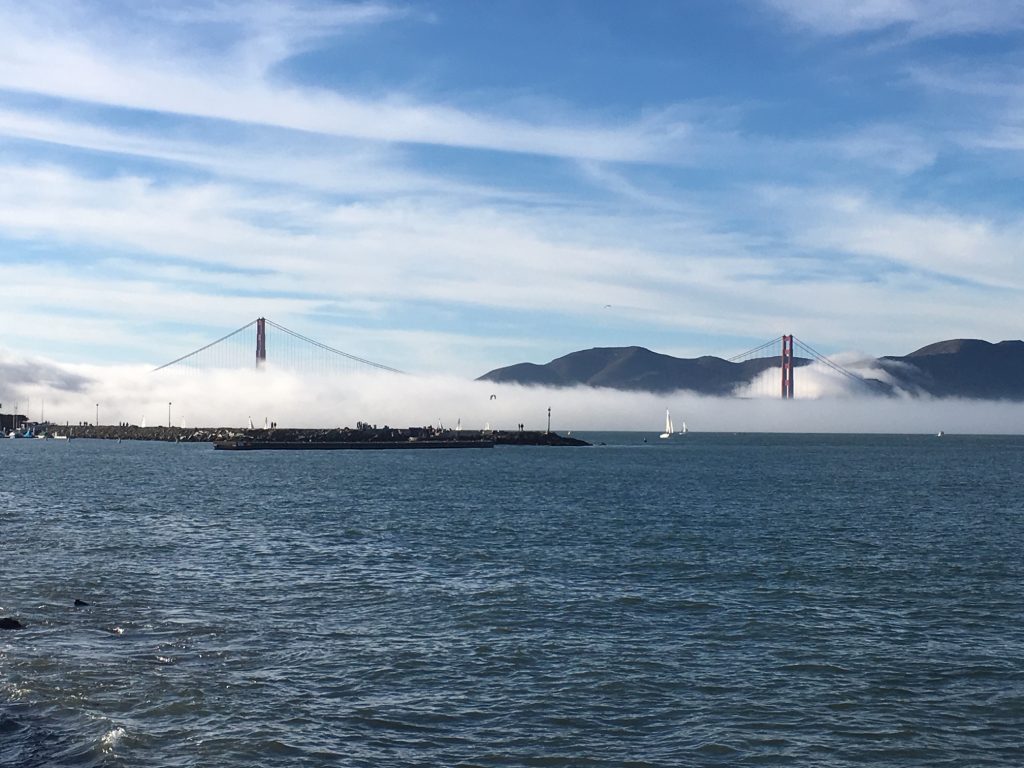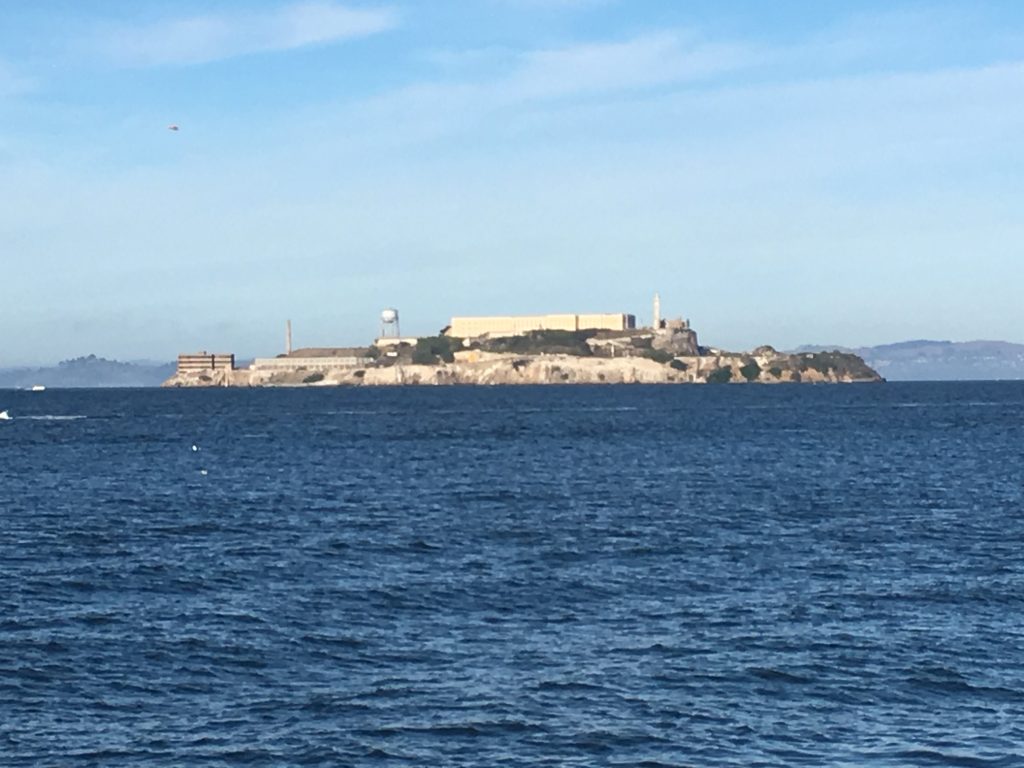 For me, that's pretty intensive touristing, right there!
Writing Progress
I am still making forward progress though, fret not! Breyiks's journey continues to take shape as I am working on the second round of outlining. In the first, I set down a very basic sketch of his journey through Book I. Now, I am fleshing each moment out into scenes and am about 60% through the story. Once that finishes, I will start writing the scenes, and may even have some samples to share with you.
Busy November
Even before I took off on this trip, it was one of the busiest months of my life. We moved into our new house early this month – the first house I have eveer owned! – and have been getting our life back out of boxes while also working with landscapers to try to get a driveway put in before the snow starts in earnest.
One of the most exciting features of the new house for me is my dedicated writing cave: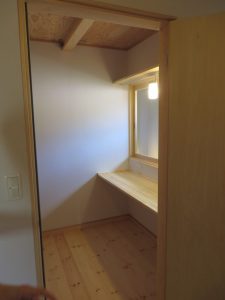 . . . and another is our new gas oven, which I kept running all day on Thanksgiving, to great effect:
What I'm reading
Honestly, there is nothing that I would feel comfortable recommending at this point. I try to read books by other independent authors, but there is a tremendous variety in quality. My goal, of course, is to come out near the top of that range, but it surprises me to see just how many top sellers have questionable writing. I am sad to say that I can see where the anti-indy bias comes from.
When I find something that I feel comfortable recommending, I will be sure to let you know next month!
Until then, back to the book for me. I wish you a happy December of writing and reading. Remember: Books make the best Christmas gifts!
Cheers,
Travis "T.A." Senzaki
For more on my upcoming travels and other updates, join my mailing list below and follow me on:
Facebook | Twitter | LinkedIn